OUR SERVICES
We offer a comprehensive service around all aspects of your collection of fine antique furniture. We are particularly well placed in the market to offer advice on matters including sourcing, de-acquisitioning, cataloguing, shipping, restoration, and conservation, as well as interior consultation.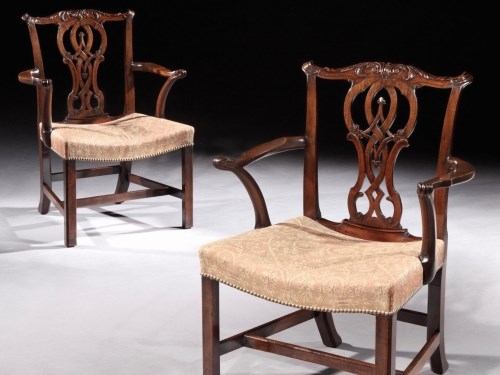 A pair of George III mahogany armchairs from the collection of the Earls of Shaftesbury for St Giles House, Dorset sourced for a client.
SOURCING
We are often asked to source specific pieces on behalf of our clients. Whether this is at auction or from our extensive access to private collections not readily available on the market, we are ideally placed to facilitate these requirements.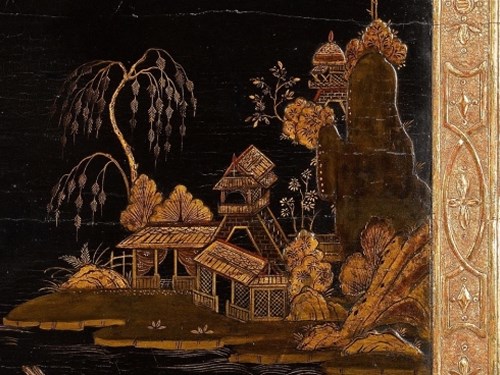 Detail of the gilt gesso and japanned side table in our collection.
RESTORATION
We provide a comprehensive restoration and conservation service. Our extensive contacts with a wide range of highly skilled and specialist restorers both in the UK and the USA allow us to carry out restoration on behalf of our clients to meet their specific needs, including polishing and waxing, japanning and lacquer work, gilding, decorative painting, framing and upholstery. Please contact us for a quote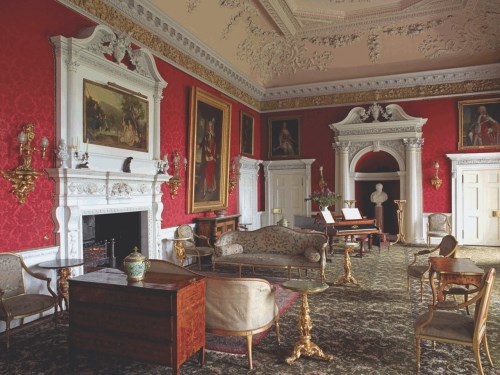 A view of the Drawing Room, Blair Castle, Perthshire.
INTERIOR CONSULTATION
We continue to work on a number of full-scale interior design projects for our clients in the UK, USA and Continental Europe. Since 2014, we have been particularly privileged to have been invited by The Blair Charitable Trust to advise on the interior schemes, layouts and the outstanding collections at Blair Castle, Perthshire, the ancient seat of the Dukes and Earls of Atholl.
CONTACT US